The COVID-19 pandemic shook the world awake. Certainties and certainties are being pushed aside, our limitless freedom has suddenly been curtailed. What didn't go well, often went even worse and at the same time some things just went better. Many an organization and its employees went through a bath of rapid transformation. Changes that were virtually unthinkable six months ago were implemented at a rapid pace. And everyone did what they had to do, contributing to the bigger picture. One thing is clear: many of us experienced how resilient we are as human beings. We came up with creative solutions and took care of each other. We realized what we really care about, what we might no longer want, what our talents are.
Our brains can assist us in these circumstances or just work against us in dealing flexibly with change. Research shows that part of our brain that enables us to reflect – the so-called executive functions – is central to surviving and growing as a team (and organization) in this day and age.
How can you restart?
For example, have you ever thought about what you want to take out of this time? How can you grow out of that yourself, as a team and as an organization? How do we prepare for the post-corona era? One thing is certain, the world is not the same anymore. The message is unequivocal: he who can adapt will survive!
We believe in the power of transformational self-leadership that can help you navigate to a new – and perhaps better – version of yourself and your teams. In the #WEBETTERSTART program we take you and your team with us to be inspired to embrace this restart. We'll also challenge you in workshops to bring it all to the surface to create a swift restart. These sessions can be organized virtually or physically -coronaproof-. If you wish, we can put together a tailor-made programme for your team and organisation so that you are strong in the new normal.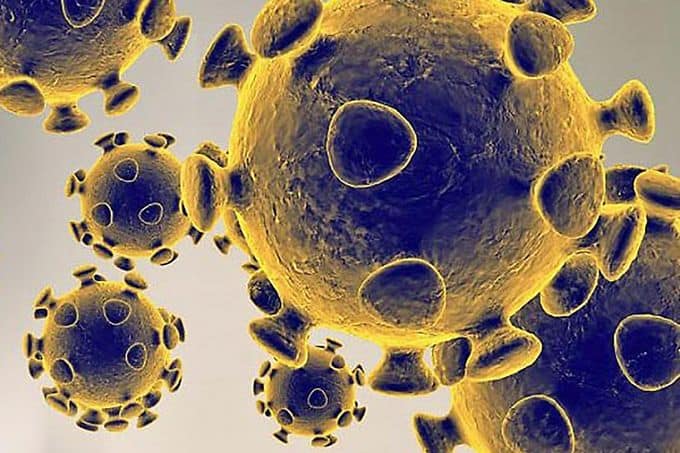 Working in the new normal
Webinar: Self-leadership after COVID-19
In this webinar you will gain insight into how you can use the changes made by COVID-19 in a positive way. We do this on the basis of the three phases of change, the three V's: Vision, Connection and Change. We inspire you with concrete tips for each phase to create 'your new normal'.
What will you come away with?

Insights into the workings of our brains in times of change

Tools to sharpen your vision of the future to suit your professional and personal life

Grips to stay connected with yourself and your environment

The behavioural phases of change

In short, an hour full of inspiration in which you reflect on recent times and what you take out of it to get the best out of the crisis and yourself.
Webinar: Back to the future! How uncertainty can become a certainty!
Managers have been challenged in their leadership during the past period. Assurances were quickly pushed aside. The emergency measures put people, teams, and organizations as a whole under pressure. Standing still = going backwards. And so we had to adapt at a rapid pace. Our way of working together, communicating, leading, … Another form of (crisis) leadership was, is and remains necessary.
That we will continue is certain, but how? Can we go back to the old days with the leadership skills and style of those days? In this webinar we confront you with the need for a new form of leadership: transforming leadership. The three V's will become the key words of post-corona leadership: vision, connecting, and changing.
What will you come away with?

Understanding our brain during change and the behavioural phases of change.

COVID-19 has brought unknown dynamics to the surface and what do you do with them?

A tool to estimate your mandate per phase of change and the best interventions not to clash with resistance or dependency.

Workshop: Post Corona Active Team Review
After the COVID-19 crisis, simply going ahead with the order of the day would be a missed opportunity. After all, a lot can be learned from this period of disruption: about ourselves, each other, our ways of working, how we deal with change, …
During this workshop we will let your team reflect on this intense period and focus on the future. We give each other the opportunity to express how everyone experienced this period. We look at things that, despite the difficulties, went well and try to bring them clearly to the surface. What can we appreciate and what are the successes of recent times? Together with the team we look for ways to integrate these new good practices. The result? You realize improvement and innovation with your team and along the way you create a strong connection in the team.
So concrete? Per team 2 sessions of 2.5 hours with homework in advance for each participant and follow-up for the organization.
Sessions can be online or physically on-site. We work with existing teams. 
Workshop: Post Corona – Leadership Review
As an executive, you have been challenged recently. You had to deal with a totally new situation. A lot was expected of you by everyone around you. Just from such an intense period you can learn a lot and further develop your leadership.
During this coaching we actively look back on this corona period and look at all facets of leadership: dealing with emotions, task-oriented management, setting the flag, offering perspective, managing your people's energy, focusing on connectedness, … We detect what went wrong and look for solutions. But we mainly focus on what went well and try to integrate this into your future operations.
So concretely? A half day workshop with a group of six managers. Also possible on an individual basis as 1 on 1 coaching.
Sessions can be online or physically on-site.
Coaching
Would you like to give your leaders or employees extra support? Our coaches are ready to motivate and advise them. Moreover, they provide you with the most important findings and together they look for specific solutions.  
We coach your employees to deal with today's challenges. We provide them with specific tools and we examine how they can stay motivated and involved. This is also a possibility for your employees who are placed on temporary unemployment. 
We assist your teams in maintaining strong involvement with each other. We co-create solutions for specific challenges that your teams might experience. 
We notice it every day: managers are under extra pressure in this COVID-19 time. We form a sparring partner for them and consider how they can continue to manage their team in a resilient manner.
Subscribe to our newsletter