Fear paralyses. Hope promotes action
"Our news coverage is far too slanted towards the negative," a group of psychologists, doctors, professors and CEOs state in an open letter. "We must be careful that this does not lead to a self-fulfilling prophecy. It is precisely in uncertain times like these that we should not give in to despair but encourage each other to take positive action."

Armageddon – it sounds like an expensive perfume, but there's definitely a different whiff about it. Biden's prediction of the end of the world was no doubt meant simply to give Putin a scare, but with the massive media coverage his statement garnered, the collateral damage is incalculable. Less would have been enough to convince you to hide under the duvet and not get out of bed. In the face of this, Macron's announcement about the end of 'insouciance' – or the five difficult winters Prime Minister De Croo warned the Belgians of – seems like small fry. If, by any chance, you are a true optimist and have retained a smidgen of a sense of humour about all this, there is a whole host of perverse presenters, dead orcas and holes in the budget to change your state of mind. What is it with the world? Is it truly doomed, or are fatalists being given a bit too much airtime these days?
"Pessimists are actually being taken more seriously than the poor optimists among us," columnist Rebecca de Wit recently observed, and that is exactly what is happening. Somewhere along the way, we decided that critical voices deserve an aura of intellectualism, while those among us who are positive are portrayed as naive. Cynicism is pretty much synonymous today with the highest form of realism. Those who speak negatively are considered to be smart and deserve to be heard, while those who cautiously suggest that we should not ignore hopeful signs are viewed with pity or are disregarded.
Negativity Bias
We humans suffer from negativity bias, a natural tendency to pay more attention to negative news than positive news. Moreover, there is an increase in interest in negative news when people are stressed. You may well recognise this in yourself – how, in times of crisis, you are drawn more strongly to the news because reading about it gives you a sense of (admittedly false) control. It has always been this way, but social media has intensified this reflex because news is now available anytime, anywhere. This repeated exposure to negatively charged news can lead to mental distortions that mean we begin to perceive negative outcomes as more probable than can be realistically assumed.
It is of course important that we are provided with accounts of what is going on in the world. But when our political leaders – with the media in their wake – capitalise too much on loss and fear, they reinforce a climate of psychological insecurity and cause people to withdraw. This kind of stress leads to tunnel vision; all anyone can see is danger. What happens then, is that people start to panic when a neighbour drops by unexpectedly, young people – our future human capital – join waiting lists to see a therapist and entrepreneurs are only able to see risks in their venture and abandon their projects. Yet our society desperately needs enthusiasts. Progress originates in the minds of optimists who believe that it is possible to do things differently. If you cut these people off in their prime with desperate reports about the end of the world, you hinder creativity and innovation; resistance and resilience are the main features of the fall-out. This can, in turn, lead to even more enticing articles about the increase in the number of depressions and suicides. That much is true.
The other reality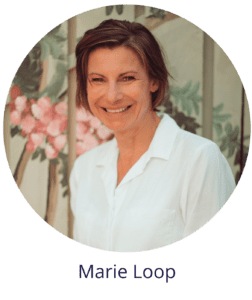 We bear overall responsibility for the news we consume, of course. All we have to do is switch off. This is something we should do regularly anyway if we want to limit the amount of brain pollution we soak up. But it would also help if the supply of this kind of news could change.
Where is the other reality to be found in the newspapers today? The countless creative minds researching the climate issue and coming up with innovative technologies? The local initiatives that show us that solidarity is alive and well? The young people who consciously stop eating meat or get rid of their cars? Positive actions that make a world of difference – there is no end to the number of these actions, but we rarely see them in the news. This is a crying shame, because apart from the fact that these stories are as real as all the negative news we read, they contribute to our sense of optimism and ability to act decisively.
Increase optimism – decrease depression
This is not a plea for toxic positivity or a head-in-the-sand culture, but an appeal to politicians and journalists to give hope and perspective some decent coverage in their reporting and to reflect more deeply on what they are selling – words. Because words create worlds. Language is not just a way of representing reality. It helps create reality. It is the compass by which we navigate. Positive language encourages action, overcritical language paralyses. "Perhaps having everything we could possibly need means that we have actually just lost something," in the words of the poet Merel Morre on an urban wall. So let us retrieve our spirit of open-mindedness and encourage each other to dream big, instead of keeping each other small with cynicism and so-called 'common sense', and with fear – the greatest affliction of our era. It is precisely in uncertain times like these that we cannot afford to despair, but need to turn to desire, hope and courage for the solution.
If the past has taught us anything at all, it is that history was never black and white, but a colourful mix of good and bad, of horrors and hope, of strength and weakness. And this also applies to the future, which is both frightening and full of promise at the same time. This is perhaps something to ponder as the evenings draw in and the leaves fall from the trees. Are they the depressing sign that the glorious summer is over? Or do we see them as harbingers of cosy, snug winter evenings? Both realities are equally true. The choice is yours to make.
If you have an example of this kind of optimistic reality, please share it with us!
_________________________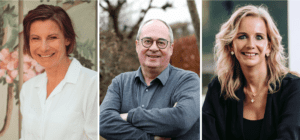 This Open Letter is an initiative of Marie Loop (Educational Psychologist and author of Generatie Groei (Generation Growth)), Luk Dewulf (Burn-out coach) & Elke Geraerts (CEO Better Minds at Work), and is co-signed by Prof Peter Adriaenssens (Child and Teenage Psychiatrist) – Toon Bossuyt (CEO Boss Paints) – Eric Boydens (Hofarts) – Joost Callens (CEO Camino Group) – Ann Caluwaerts (Executive Vice President Telenet) – Bart De Bondt (Director Youthstart Belgium) – Peter De Keyzer (Founding partner Growth Inc.) – Hilde De Man (Manager psycho-social wellbeing IDEWE) – Bart De Smet (Chairman Ageas) – Kristof De Smet (CEO Energy Lab) – Marc De Vos (Professor labour law UGent and visiting fellow Itinera) – Dirk De Wachter (Psychiatrist) – Isabelle Gonnissen (Founder 30 dagen zonder klagen (30 days without complaints)) – Dolf Jansen (Dutch cabaret artist, presenter and writer) – Jitske Kramer (Corporate anthropologist) – Thom Pelckmans (Pelckmans Uitgevers) – Axel Smits (Chairman & senior partner at PwC Belgium) – Johnny Thijs (Director Tajo) – Koenraad Belsack and Nele Vandamme (co-CEO's Upgrade Estate) – Prof Dr Maurice van den Bosch (Chairman of the Board of OLVG hospital Amsterdam) – Paul van den Bosch (Top sport coach) – Jacques Vandermeiren (CEO Port of Antwerp Bruges) – Bert Van Ingelghem (Managing Partner Argo Law) – Bob Verbeeck (CEO Golazo) – Ruben Verhoeven (Founder Ventures@RV)