We are Better Minds at Work
And will be pleased to help you generate the full human potential in your organisation.
"We want to disseminate new scientific insights on a broad front: we aspire to a genuine 'mental revolution', spreading vital knowledge about mental resilience across all sectors, functions, generations and cultures."

Elke Geraerts, CEO
We are convinced that the best way to grow and be successful lies in making others great. This credo applies both to ourselves as a partner organisation, and to our customers: we focus on future-oriented organisations that constantly invest in the development of their people.
Our Vision
The success of organisations depends more and more on the quality of their relations with employees and on their impact on the broader social context. In striving for a successful future from these two perspectives, companies around the world may need adequate support. It is the ambition of Better Minds at Work to be a strong partner for them.
Our promises
Expect evidence-based techniques. Expect interaction. A lot of interaction. Expect authenticity.  Expect experience-oriented learning. Expect fun. Expect challenges and tips & tricks. Expect very experienced trainers and coaches. Expect a positive mindset. Expect inspiration. Expect connection. Expect interest. Expect agility. Expect a partnership: we only let go once we see sustainable anchoring. Expect energy!
Meet the Better Minds at Work Team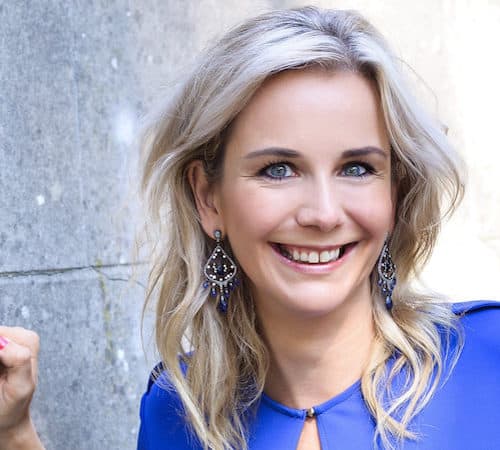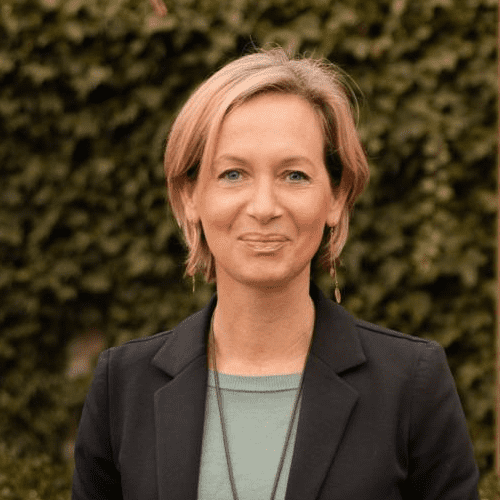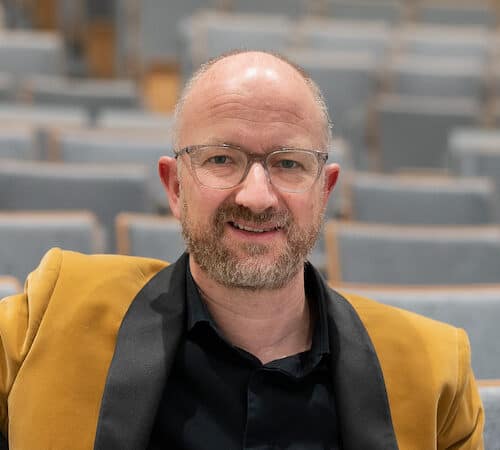 Erik Franck is a psychologist and behavioral therapist. He is a part-time Professor at the Faculty of Medicine and Health Sciences at the University of Antwerp where he teaches people management to doctors and nurses. Since 2003 he has been working as a clinical psychologist, with specializations in burnout and sleep problems. Within Better Minds At work he gives training, coaching, and workshops in organizations internationally on themes such as professional well-being, burn-out, quality of sleep, resilient communication and (coaching) leadership.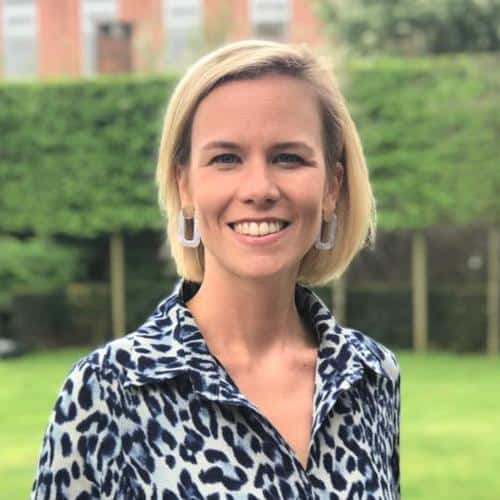 Anneleen De Lille holds a Master's Degree in Counselling (University of Nottingham) and is a certified solution-focused coach. She specialises in changing habits. She discovered her passion for coaching in the United Kingdom, where she studied and worked for four years. In her book Denk Gezond Dieet Gezond (available in Dutch only; in English the title means "Think Healthy, Eat Healthy"; 2017, Lannoo), she shares her insights into how you can break bad habits and develop and keep good ones. Anneleen is an energetic speaker and is unrivalled in her ability to communicate her knowledge in a very accessible and actionable way.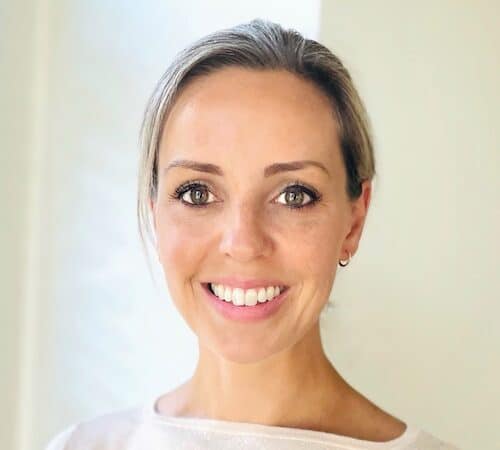 Carolien Van Den Bosch is a professional speaker and coach at Better Minds at Work. Her holistic approach to body and mind sets a person completely in motion. Carolien's vision on functional movement, correctly nourishing your body and mental resilience is strengthened by evidence-based training courses she followed in Belgium and the Netherlands. Moreover, her many years of experience in business as a business banker and consultant makes her the perfect sparring partner for managers with regard to the mental challenges surrounding their business operations. Expect Carolien lectures that will last a long time and inspire your employees to get started!
Being able to assist her coachees in their journey in the most complete way, Carolien considers it a privilege. Listening, inspiring and motivating. She is guided by a motto that forms the common thread throughout her coaching trajectories and far beyond. 'Everyone you meet is fighting a battle you know nothing about. Be kind. Always.'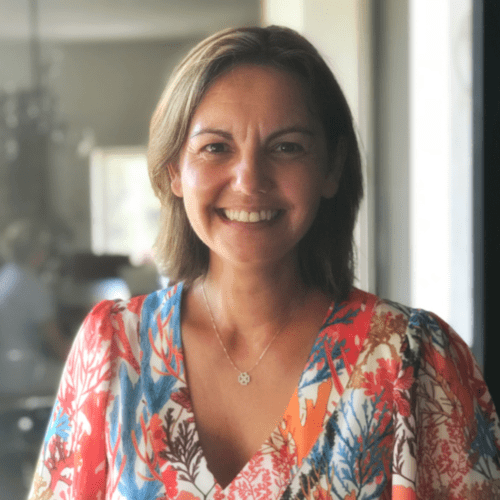 Dominique Monami was the leading lady in the tennis world in the 90s. She was the first Belgian woman in the world Top 10 and she won with Els Callens a bronze medal at the Sydney Olympic Games in 2000. She is known for her positive attitude, strong character and passion. Dominique has been a mental coach in the business and sports world for more than 14 years. She is keen to share concrete tips and tricks that you can immediately implement in your professional and private life.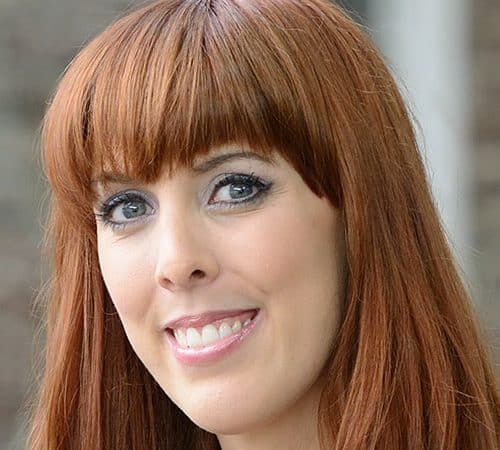 Elke Smeets has a PhD in psychology and lectures in positive psychology at the University of Maastricht. Elke is an internationally recognised expert in positive psychology. She is unrivalled in her ability to link academic insights to years of practical experience. Elke is co-author of the book Geluk & optimisme (available in Dutch only; in English the title means "Happiness & optimism"). One thing is certain: during her keynotes Elke will touch and inspire you and stimulate you to action.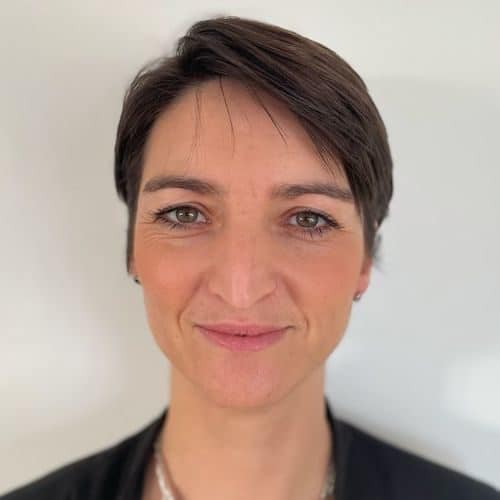 Dr. Aisha Cortoos received her Master in Psychology in 2004 (VUB), her PhD in Biological Psychology in 2009 (VUB) and her postgraduate in systemic psychotherapy in 2013 (IPRR). In 2008 she started as a sleep psychologist at the sleep lab of the University Hospital Brussel. Together with her colleagues in Antwerp and Leuven, and in collaboration with the Belgian Association for Sleep Research and Sleep Medicine (BASS), she developed the landscape of insomnia treatment in Belgium.
As a Postdoctoral fellow she collaborated with the Royal Military Academy (RMA) on projects regarding sleep, fatigue and performances. Currently she is a voluntary scientific collaborator at the VUB (Human Physiology and Sports Physiotherapy Research Group - MFYS), and at RMA (Vital Signs and Performance VIPER) and is part of the teaching staff for several trainings organised by the BASS. She is the founder of Brainwise, which focuses on bringing the science about maintaining a healthy brain for peak performances to the public. Aisha gives lectures and workshops in companies and for other healthcare professionals and sees clients with sleep complaints, chronic fatigue, stress and burnout.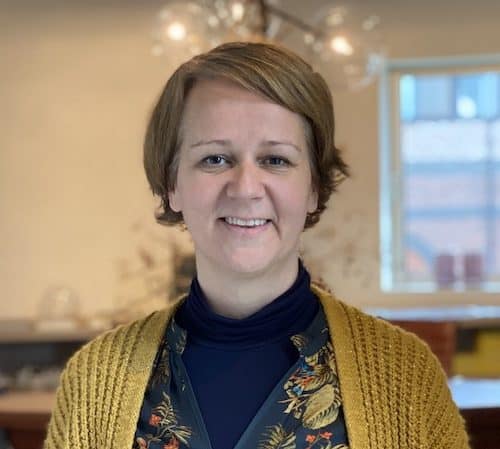 Muriel Velu holds a degree in business management and pedagogical sciences. She built up years of experience in her family business through the development of business and HR processes. She also trained herself as a professional coach. Her passions are motivating people and letting them grow, promoting communicative skills and guiding change processes. Within Better Minds at Work she gives workshops and coaching in Dutch, French and English. As trainer/coach, her strengths are: practical, efficient and solution-oriented. Spontaneity, enthusiasm and optimism are some words that characterize her.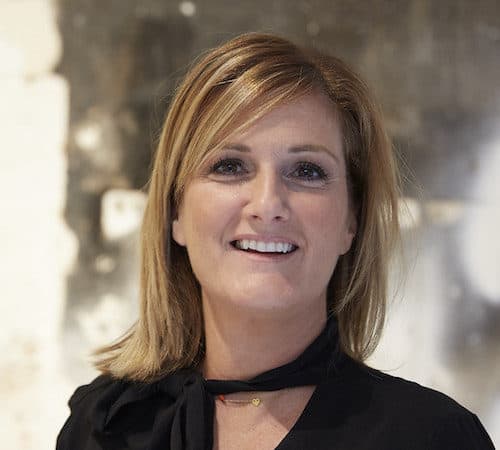 As a development-oriented coach, Ann is committed to the sustainable development of people and organization. She guides individuals, managers and organizations to act from strength, so that they are capable of much more than what they think and believe. Ann has the talent to really make people grow. She also has a very broad business experience on both sides of the HR table, which makes Ann an exceptional coach & HR expert. Ann is known for her people-oriented approach in an atmosphere of mutual trust. Discretion, thoroughness and pro-activity are the foundation of her success. Straightforward, positive, supportive and passionate, she guides changes on and off the work floor.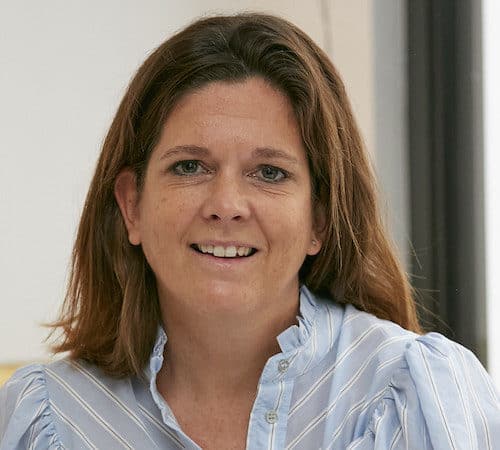 A coach and trainer for Better Minds at Work, Katrien draws her strength and expertise from many years of experience. She never stops learning and developing new ideas for her clients—challenging both them and herself. Her strong belief in her clients' resilience and her ability to help them results in effective change.
Katrien also has fourteen years experience in HR. She is a certified stress and burnout coach, and career coach—who trains and coaches equally fluently in Dutch, French, and English.
She believes listening to people tell their stories is vitally important because no person or organization faces the same challenges—they each have different strengths, weaknesses, and ambitions. With Katrien's combined expertise and empathy, she helps her clients find their best solutions.
At the core of Katrien's interactive method is trust, rapport, and understanding—without losing sight of the end goal and producing tangible results. She encourages everyone to evolve and improve at a pace and in a way that not only meets their goal but results in a happier more productive person or organization.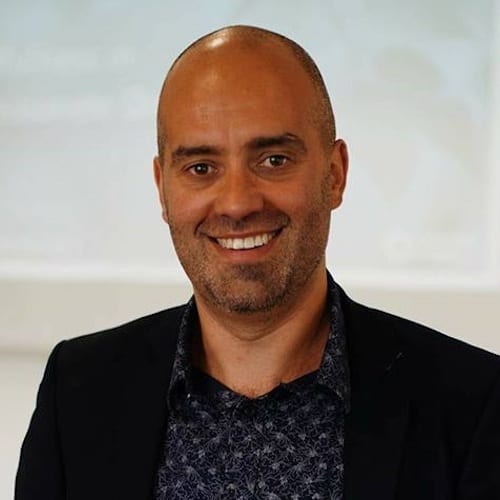 Engagement comes about when professionals are in their power and organizations create the conditions for working well and optimally. It is Remy's passion to support professionals and organizations in this unique combination and to increase the resilience and energy of employees. He does this by providing training, workshops, inspiring lectures and facilitating change within teams and organizations.
From the participants in his training and workshops he recovers that he can easily switch in the process, depending on what is needed and that he has a dynamic and energetic approach that moves people. He uses his extensive experience as a trainer, facilitator and coach.
When he is not at work, he walks around with a camera, makes nice trips, sings a happy note or he is exercising. In addition, he is - curious as he is - always open to discovering new things and learning new skills.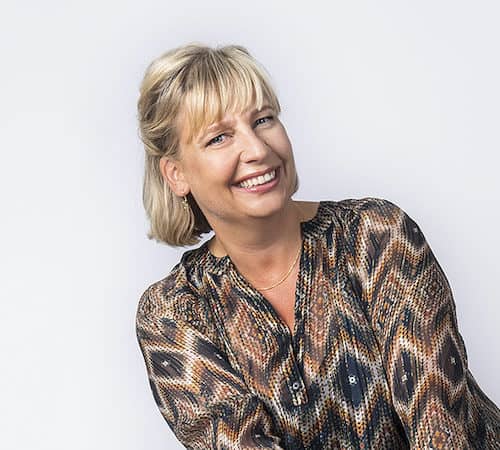 Hélène Feuillat supports organisations and individuals in their development, individually or as a team, on topics such as self-confidence and trust within the group, interpersonal communication, leadership and empowerment, resilience, diversity and the inclusion of genres, cultures and personalities.
To help them, Hélène can draw on her 15 years of managerial experience in an international environment, as well as her practice of coaching and training for more than 10 years. Hélène is certified in coaching at Coaching Ways / BAO Elan Vital and is an ICF member. Hélène's personality in a few words: curious, pragmatic, resilient and enthusiastic!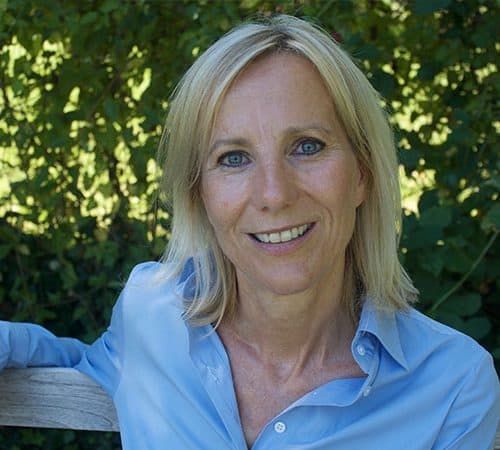 Els Schepens is a psychotherapist and organization coach. Within Better Minds at Work she is responsible for various coaching courses, she gives workshops and she is a coach herself. In addition, she coaches the University Colleges Leuven- Limburg managers on resilience to stress and work pressure. The common thread through Els' activities is passion for the growth of people.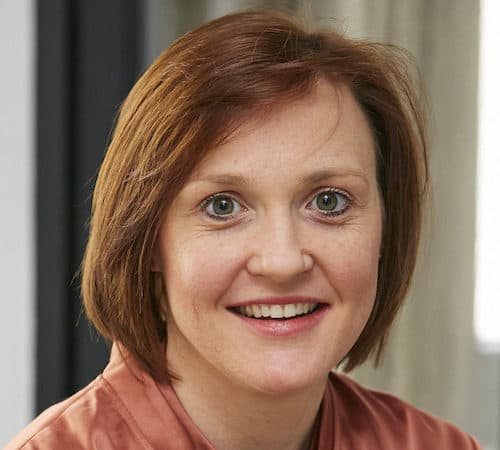 Miet Leijssen is a sociologist and applies an appreciative and solution-oriented approach in her coaching, training and workshops. She has extensive experience in HR management in both small and large companies. She is passionate about our ability to strengthen resilience and focus and inspires in her workshops. She is also certified Insights Discovery trainer and can create a fascinating team meeting. Within Better Minds at Work she developed several workshops on 'focus'.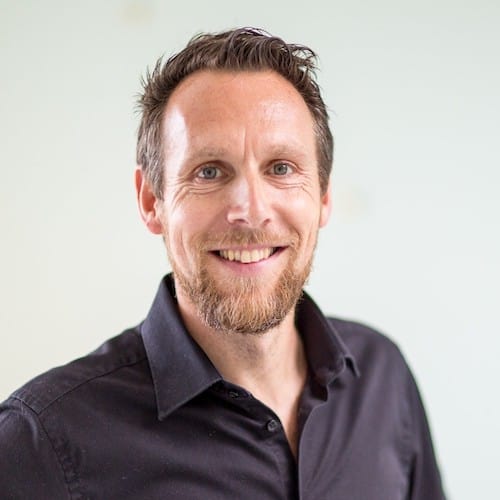 Tom Dijckmans is a labor and organization psychologist. Tom has been active in the HR field for more than 20 years, with an emphasis on the domain of Education & Development. Tom's goal as a psychologist: to literally and figuratively move people. Our customers love his practical and no-nonsense approach, which is based on strong theoretical baggage. Tom is also a lecturer at the Karel de Grote College in Antwerp where he teaches HRM and Work Psychology.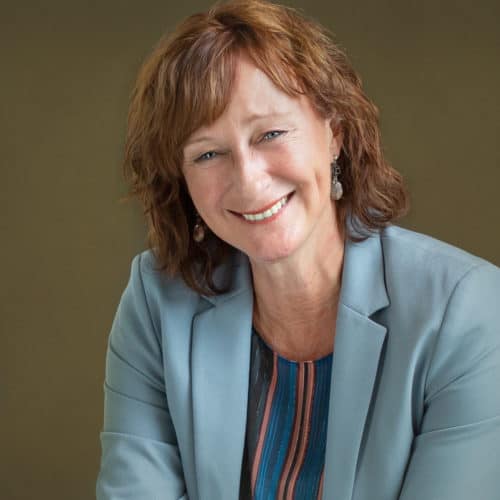 Anja Van Nueten was responsible for Internal Communication and People Development for over 20 years in a multinational. Her entrepreneurial spirit ensured that Anja specialized in individual career and burnout guidance. For Better Minds at Work, Anja is a coach and trainer and advises companies on how to use their internal communication to make their employees ambassadors and generate involvement. Besides empathetic, Anja is also result-oriented. Active follow-up, with a warm smile and attention tailored to the customer.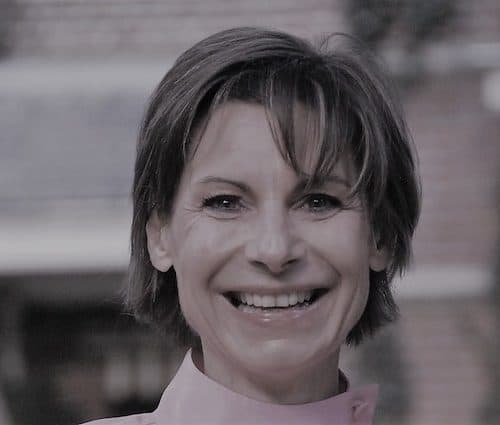 After completing her Psycho-edagogics studies at the K.U.Leuven, Marie Loop supplemented her curriculum with training in contextual therapy and resilience coaching. She is part of the brain behind MyCoach, an online tool for strengthening resilience in the workplace. With her professional choices, connecting people is central. She is one of the lucky ones who could make use of their passion and helps others to do the same.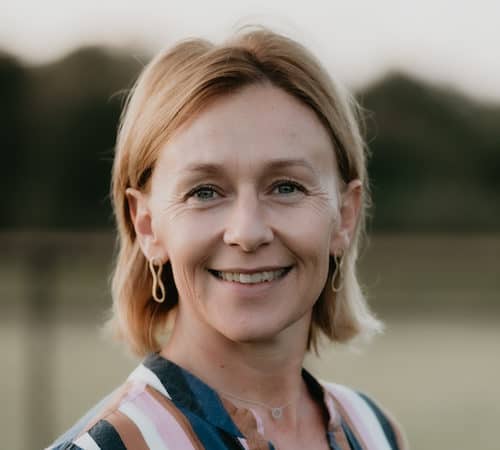 An Boeckxstaens is Master in Psychology with a specialization in Organization- and Group Dynamics. From her 20 years of experience as an HR generalist within local and international contexts, she knows how to quickly identify dynamics within organizations and teams. Based on her great passion for connection and belief in the power of people, she has helped many talents to grow.
At Better Minds she combines her role as coach with giving keynotes and trainings. An is an energetic speaker who really gets people moving with her inspiring insights. Expect an involved approach with active follow-up and a warm-human style.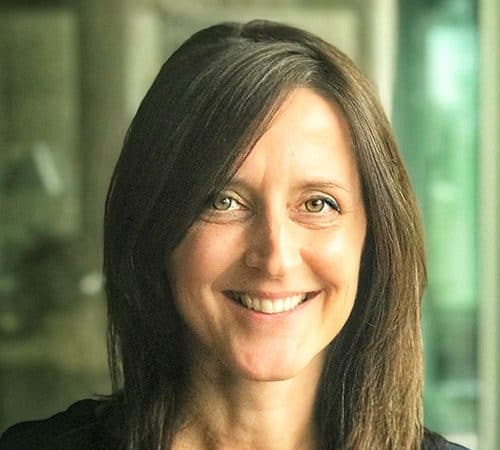 Katelijne Van Tichelen has been active as a coach, facilitator and consultant for more than 20 years. Her specializations are leadership and team coaching. She works, among other things, with management and management teams towards a healthy culture. As a system coach and accredited Insights facilitator she knows how to hit people and organizations and get them moving. The right action, in the right way, at the right time is her approach. Analytical depth, no-nonsense and a warm human approach are her assets. Together with her coachees, Katelijne strives for an optimal energetic balance and realistic results.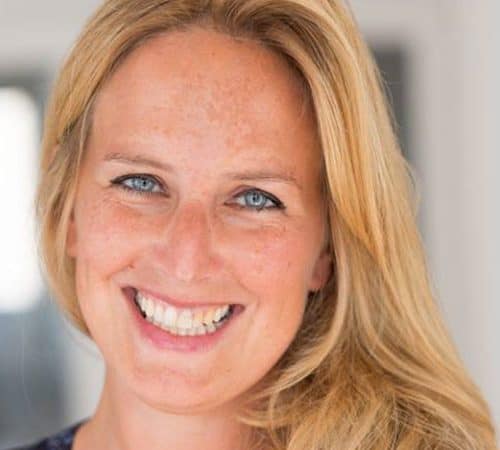 Florence Pérès contributed to the development and growth of the internet in Belgium and remained active in the digital world for 20 years. In a parallel course she did studies for health consultant, mindfulness trainer and stress and burnout coach. The focus of her lectures is learning to deal with stress and building resilience. You can find her expertise in technology and digital media in the programs she has developed for the sensitization of techno stress and for digital detox. She is the author of the book Digital Detox (Lannoo, 2017; for now only in Dutch).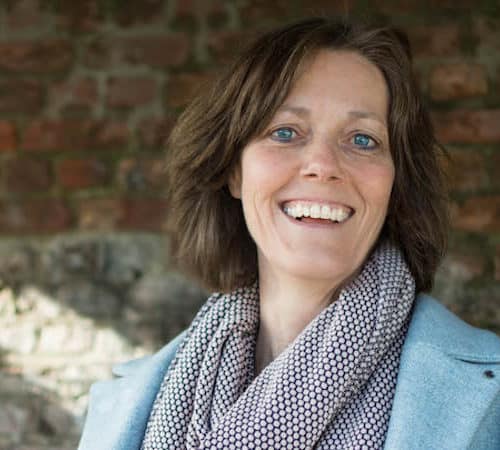 Nele Lenaers is a medical doctor (KULeuven). She started her career as a general practitioner and became a company doctor. In this position she has daily contacts with employees and employers, she knows companies from the inside, she often participates in reintegration processes and helps to implement a welfare policy.
In order to give her work more depth, she followed various coaching courses. For Better Minds at Work you can call upon her as a coach, trainer and consultant. As a trainer, she combines tranquility with stimulating insights that are scientifically based.
Peace, solidity and a holistic view of people and their context characterize Nele.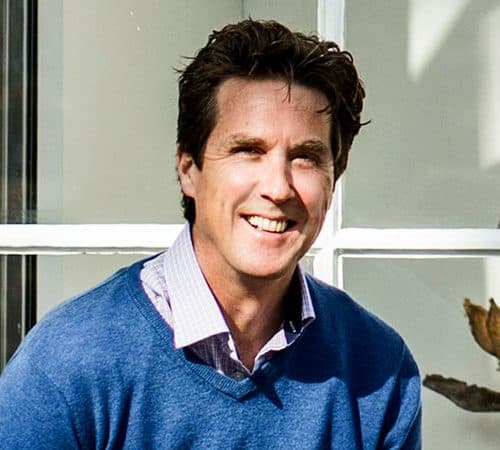 Tony Crabbe is a business psychologist and works as a consultant for Microsoft and Disney, among other companies. He is associated with the University of London and lives in Spain with his wife and three children. He rose to world fame with his international bestseller Busy. Tony has the ability to inspire his audience to go about things in a more focused way.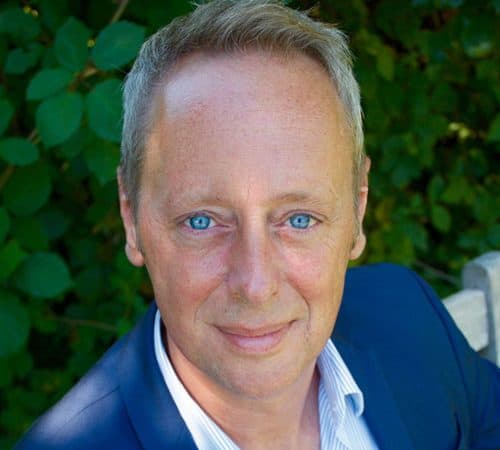 Johnny Weustenraed is an integrative psychotherapist and professional coach. Within Better Minds at Work he is responsible for various coaching courses and workshops and he supports employees with stress and burnout complaints. He is also a lecturer at the University Colleges Leuven-Limburg and trains executives and teams in the development of communication skills. His approach is stimulating, caring, connecting, practical, efficient, spontaneous and goal-oriented with some humor.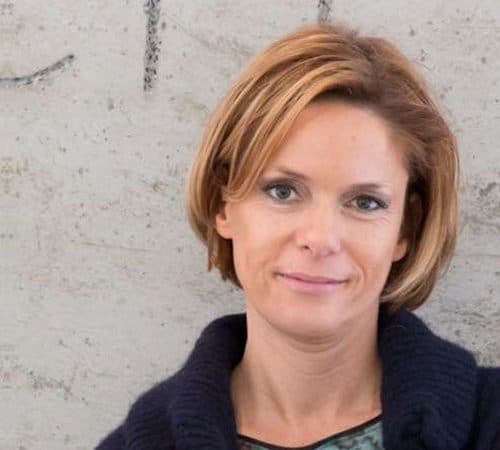 Kris Colpaert is a labor psychologist and certified coach. She has been active in the business world for more than twenty years, within Human Resources. As a coach she works on personal development, stress and burn-out and career guidance. As a consultant she mainly works in companies to develop a positive HR policy, in which the welfare of every employee is central. She gives lectures and workshops around her book 'Dare, 8 building blocks to step out of your comfort zone'. Topics such as developing your growth mindset, developing a positive mindset, looking for your passion and talents, and using your vulnerability positively are also subjects that they develop with passion. In addition, she is also a lecturer at the University of Ghent.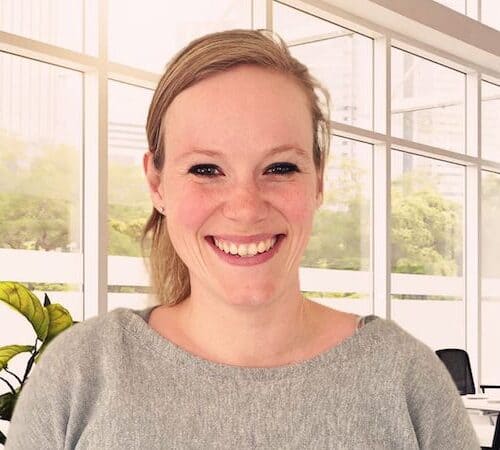 Lies Pollet is an occupational and organisational psychologist and a solution-focused system therapist. She supports Fortune 500 companies, SMEs and government bodies. She herself worked for years as a sales and marketing manager in FMCG, and from that combination background finds like no other where human well-being and organisational objectives meet. As a coach and consultant, she helps to find the strengths of an individual, a team or an organisation, and offers the latest scientific insights and concrete exercises to facilitate further growth through an ever-changing landscape. She pays special attention to themes such as acceptance & commitment (ACT), value-driven leadership, dealing with acute stress and strengthening resilience.
Expect from Lies training courses and workshops with a lot of interaction and sensitivity; but also a sense of purpose and a practical guide, which will enable you, both as an organisation and in your personal life, to further explore and add to your own manual.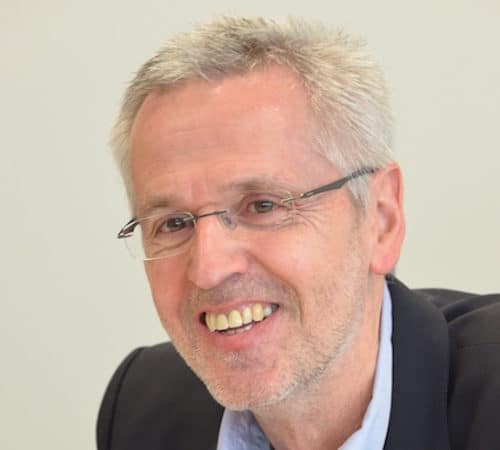 Paul Van Den Bosch is Master in Physical Education and Movement Sciences. He worked in his 25-year coaching career with top athletes like Eric Geboers, Georges Jobé, Marc Herremans, Luc Van Lierde, Sven Nys, the cyclists of the cycling team of LOTTO Soudal and many others. With his athletes he won five European titles and ten world titles in five different sports disciplines. Paul Van Den Bosch wrote 16 (sports) books, some of which were translated into English, German, French, Spanish, Italian and Portuguese. In 2009 he set up the Energy Lab training and guidance center with Bob Verbeeck from the sports marketing agency GOLAZO Sports. During his speeches and coaching Paul focuses on the necessary skills to strengthen resilience.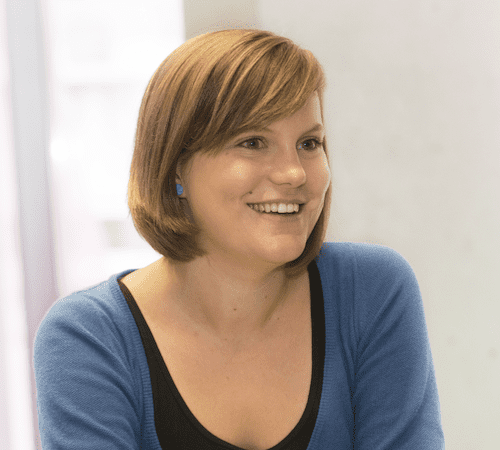 Kristien Van Bruystegem is Master in Commercial Engineering, specialised in Organisational Behaviour. She obtained an extra master in Anthropology and is a Solution Focused Coach.
She has several years of experience supporting organisations from an array of industries to become better workplaces. Kristien is an expert in facilitating presentations and workshops for several target groups. Her drive is to get the best out of people and to boost trustlevels in teams and organisations.
Expect an inspiring, committed and no-nonsense approach with depth, that gets you people moving. In the Better Minds team Kristien gives trainings, keynotes and workshops. In addition, she guides and coaches teams and organisations going through change.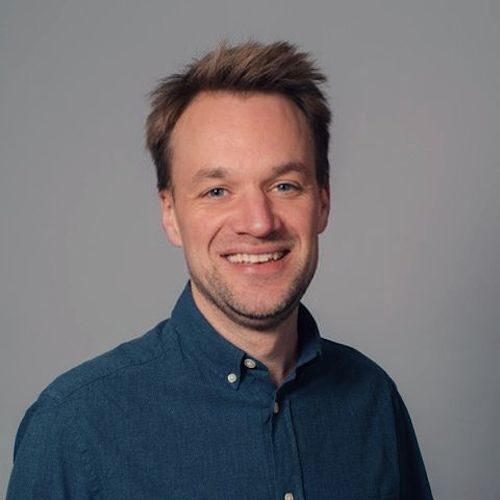 With a background in organizational sciences, Niels soon chose life as an entrepreneur and coach in top sport. He won national and European titles in the Netherlands and Belgium. And has also failed or lost finals. Status and fear won with Niels for years, intuition and wisdom lost. Now he is where he wants to be and with his unique conviction he helps professionals, leaders and teams to use their full potential.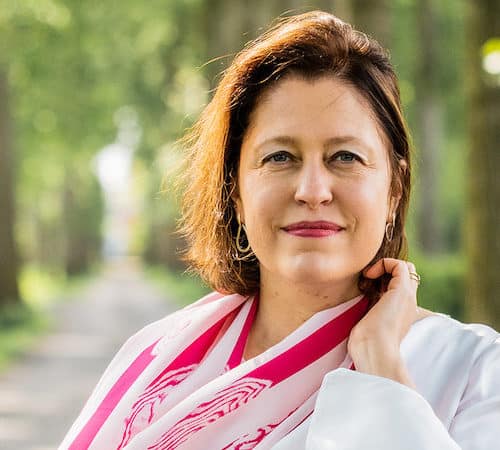 Helping people grow from their strengths. So that - by first connecting with themselves and from there with others - they can reach their full potential. That is what drives Sophie. She likes to be inspired by the growth path she has followed herself. Sophie has 25 years of experience as an HR professional. Whether she worked as a recruiter or eventually as an HR director, she made sure that people were in the right place. So that they came to work with enthusiasm. When her employment came to an end, Sophie pressed the pause button. What did she really want? To continue on automatic pilot? Or make contact again with what drives her deepest? She chose the latter.
Sophie likes to be guided by the principles of positive psychology. But only in a safe environment where you can show yourself and where there is room for humor. The result: more energy, productivity and a healthy dose of resilience.
What else is in her backpack: a law degree, a coaching course at Quintessence, a certificate as career coach at Better Minds at Work, a training in mindfulness and a certificate in mediation.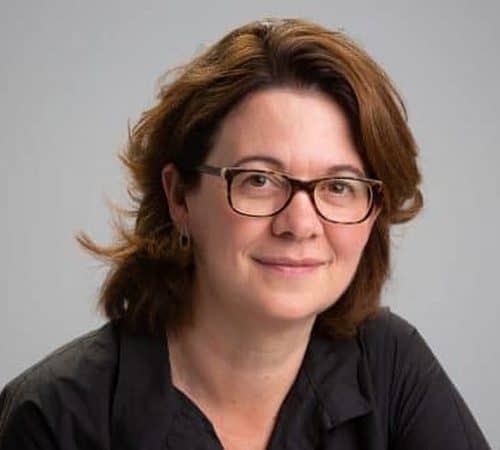 Aline Bauwens effectively combines scientific insights and 15 years of academic research experience with a wealth of practical experience focused on positive psychology. She is a recognised mediator in social affairs and takes a solution-oriented approach to mediation. Aline is associated as a visiting professor with the Erasmus University College Brussels, where she teaches conflict resolution and conflict management. In her keynotes, Aline combines a lot of experience, hands-on insights and playful stories.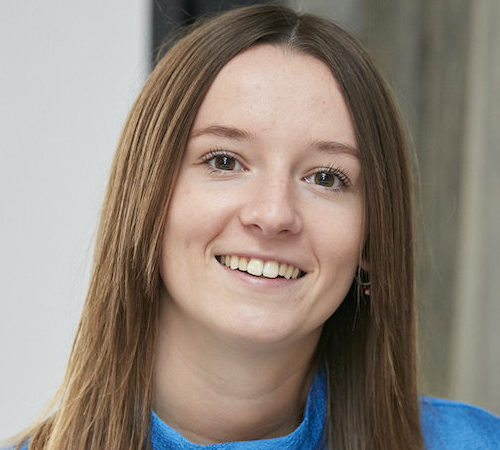 Nathalie is the Digital Mind Catalyst in the Better Minds at Work team. She combines her expertise in psychology with her passion for all things that are digital. She graduated as a psychological consultant within the organisational psychology course and specialized in well-being at work. Her enthusiasm and growing mindset make her an indispensable link in making our knowledge and insights as accessible as possible to our clients in a digital way.
You're in good company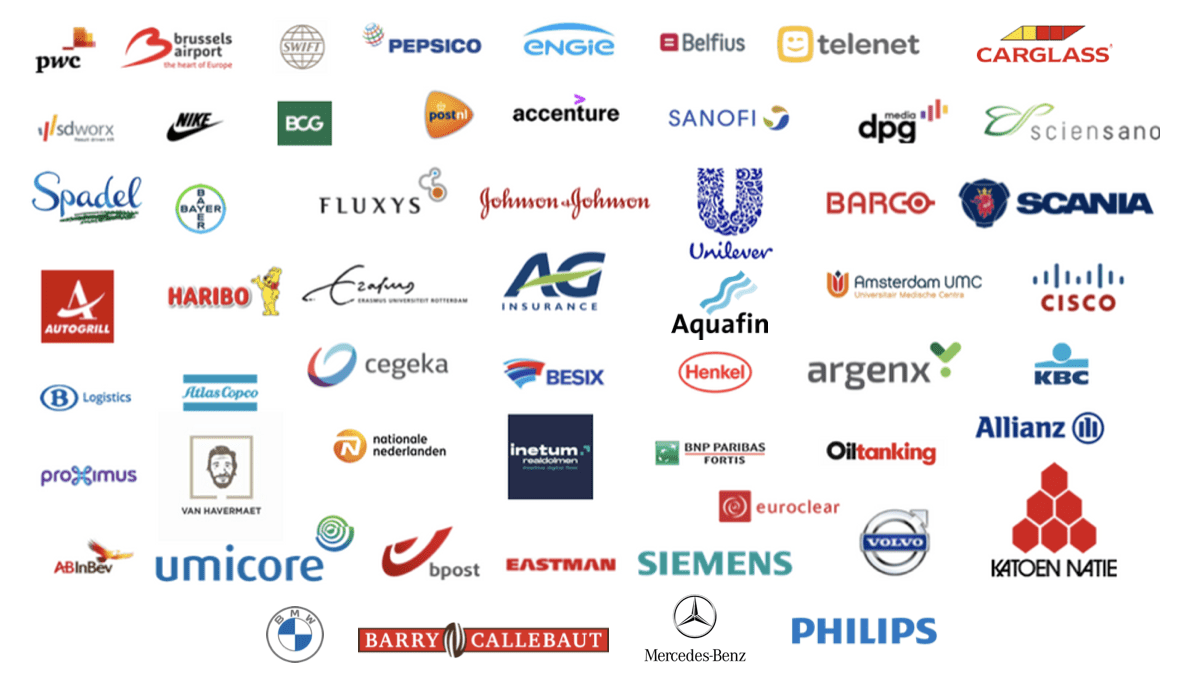 "The team of Better Minds at Work are helping BESIX worldwide to create a company where Resilience is not only being preached, but also trained and supported. They deliver great insight in how managers and employees can focus on what truly matters, be attentive to detect those that need our help more and how everybody can become more resilient through balance and taking care of each other."

Geert Aelbrecht

HR Director BESIX Group
"Elke is one of those rare talented people that have the capability to integrate research findings and real-life examples into clear insights and practical recommendations. She does this at ease as well in her books and in her real-life contributions. Thanks to her enthusiasm and knowhow resilience becomes a touchable, concrete thing that matters, not only in what we think but for sure in what we can do. 'Rabbits and elephants are from now on different animals.'"

Jan Van Acoleyen

HR Director Proximus
"Disruptive. That is probably the single best word to describe the impact of my first meeting and interaction with Elke and Pia. First of all, no technology distractions when meeting with Elke at Better Minds at Work (laptops, screens, ...). Since I work at a high-tech R&D company (3500 engineers), this focus on interaction was the first sign of something different. More smiles too. Meeting with them, I wanted to remember every sentence. It all made sense. Grounded in science, but applicable in daily life. Since I am working at developing technology for preventive health and behavior change, getting Better Minds At Work's insights, suggestions, feedback was an essential step in shaping our program. I highly recommend meeting the Better Minds At Work team."

Chris Van Hoof

Senior Director imec
"I had the chance to attend two keynotes on resilience and the good thing is that they 'stick'. During the session you get real-life examples supported by a scientific background, which makes it really tangible. Also, great to see the level of interaction and connection with the audience. When the keynote ends you can start working with the tools in your hands. Your next day in the office will not be same..."

Olivier Maillet

Production Manager AB InBev
Better Minds International
We inspire our customers all over the world from our offices.
Subscribe to our newsletter