Better Minds at Work and PwC Belgium invite you to the Evening of The Mental Reset. During this hybrid event we will inspire you about the future of hybrid work and living. Expect insights that will encourage you and your organisations to make some vital resets and optimize your life and business. Elke Geraerts will give you a sneak peek of her newest book The Mental Reset and encourage you to embrace the wealth of opportunities the COVID-19 crisis has offered us. Axel Smits, Chairman of PwC Belgium will share his insights about hybrid leadership and how organisations are able to prepare for a successful post-pandemic era, emphasizing people and wellbeing. On top, we will offer you a memorable evening, full of authenticity, genuine connection, good music and delicious food.
As is appropriate for an evening about hybrid work and life, participants can choose between an all-in ticket on site or an online ticket that entitles them to a high-quality live stream and the book The Mental Reset (available in Dutch right after the evening, or available in English at the end of December).
Location: Hybrid Event Studio, Boomsesteenweg 28, 2627 Schelle (Antwerp)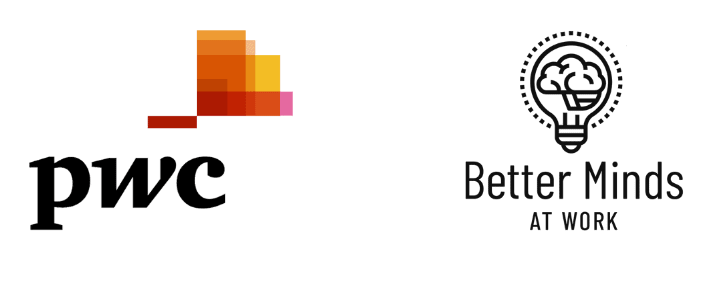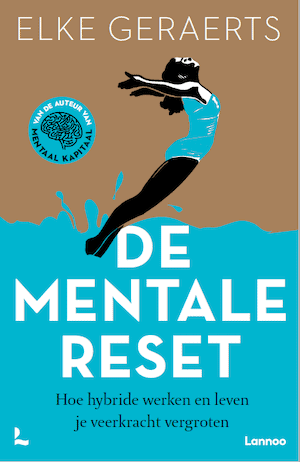 SNEAK PEEK: NEW BOOK BY ELKE GERAERTS
Every crisis is at the same time an opportunity. We have known for years what we should do to live and work in a more brain-friendly way. And yet we hardly apply those insights. In recent months, we experienced one of the greatest resilience experiments of all time. What if we embrace this crisis as an opportunity for real transformation? A chance to adopt new habits so that we can face the future stronger than ever?'

In her groundbreaking new book, doctor of psychology Elke Geraerts gives you the tools you need to prepare for the many challenges that life and work post-covid gives us. Elke places your brain central and inspires how to make brain-friendly choices. She shows how hybrid working can lead to more productivity and more happiness, teaches you how you can chase your dreams and how you can achieve real focus in a never ending digital world.

It will never be the same again… and maybe fortunately so!
COVID-PROOF
We provide everything to make this event 100% corona-proof. You will only be allowed to enter the event if you 1) are fully vaccinated or 2) can present a negative test result (taken less than 24 hours before the event) or 3) with a recovery certificate. Before entering the venue, this will be checked against CovidSafe. After scanning your CovidSafe certificate, social distancing is no longer required and you do not need to wear a mouth mask.
Sign up for our newsletter